My friends and I enjoy discovering new places to eat here in Cebu City! Whenever we feel like we've been eating the same thing for some time, we go out on a search for a new flavor. While Handuraw Pizza Cafe isn't new to us, their branch at Brgy. Kasambagan was somewhere we didn't get the chance to see yet!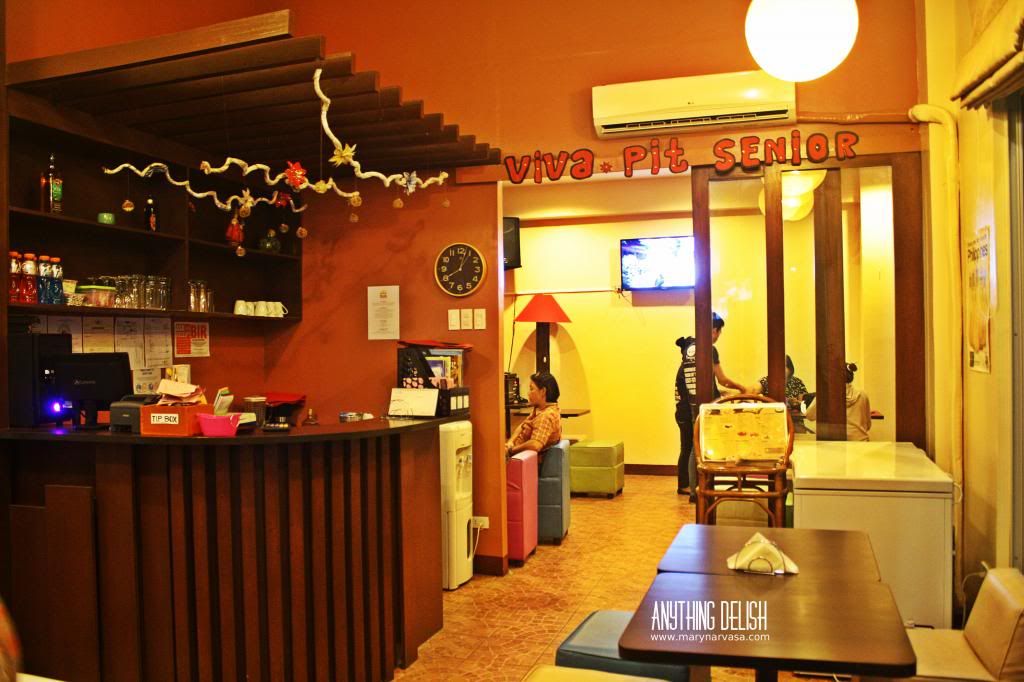 As expected, Handuraw Pizza Cafe's new branch has some lovely interiors. Their theme is  mediterrenean of some sort, complete with very interesting paintings and colorful chairs. As per their fan page, these paintings were done by a talented Allen Alesna.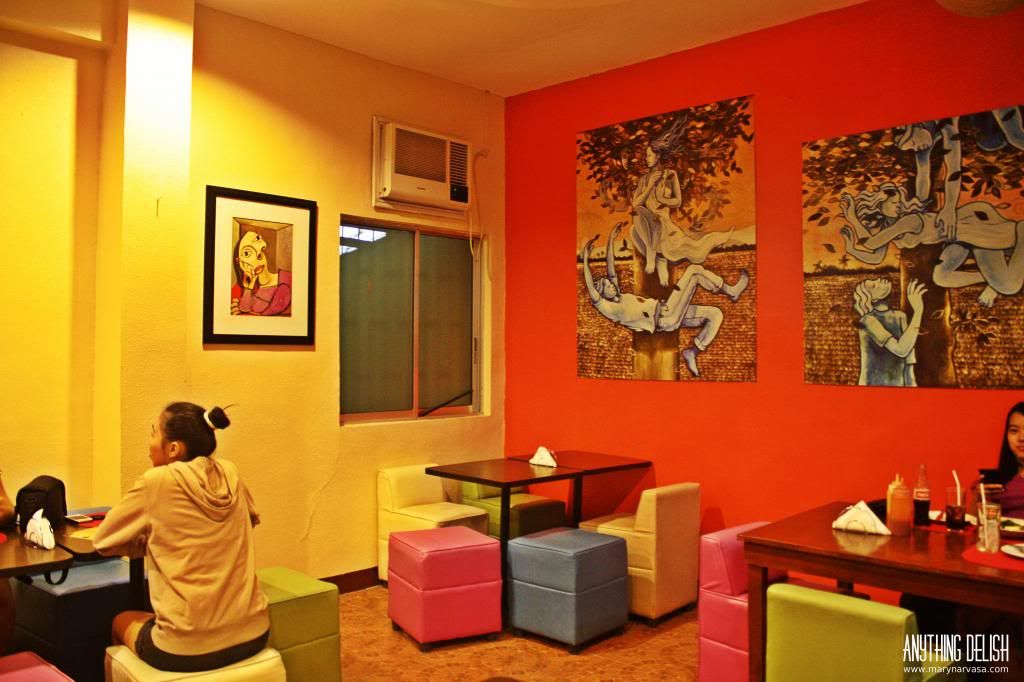 The first two dishes we had were the Mozzarella Triangles and the chicken fingers.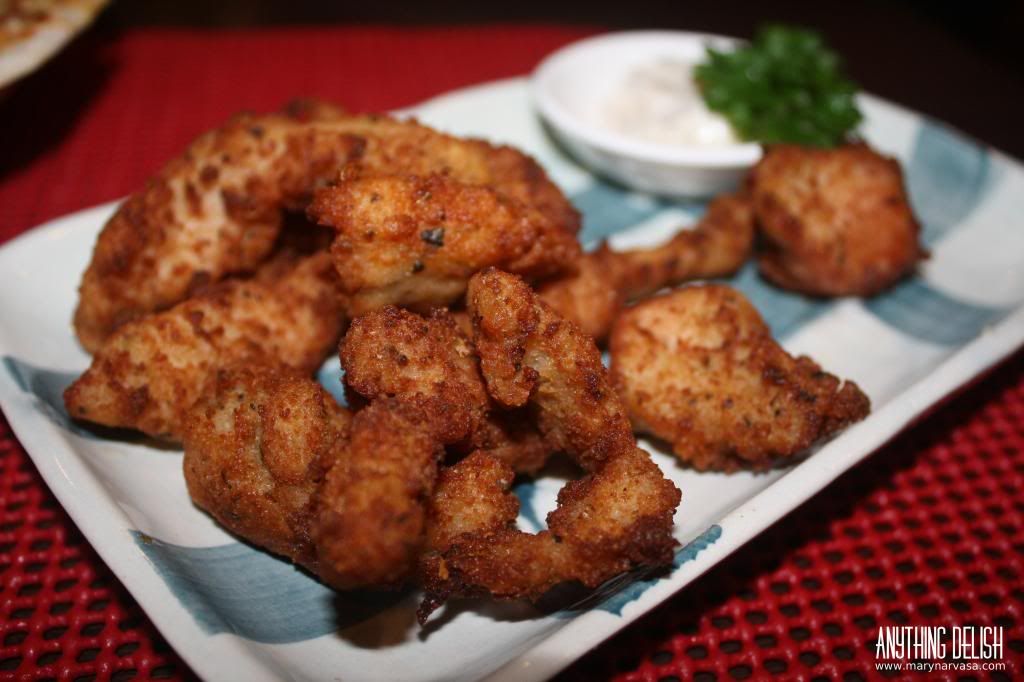 I LOVE CHEESE! I mean, who doesn't, right? Anything that has cheese is good stuff for me. I liked the Mozzarella Triangles but I wish they added some cheddar cheese with it because mozzarella alone tends to be bland. The chicken fingers blended well with the triangles though, so we still devoured them fast.
The drinks came in in perfect timing because we were so thirsty from our appetizers! My friend ordered the regular mango shake, while my other friend and I ordered the Tall Vanilla Mango Shake. One word: WOAH. The drink I ordered was so huge I didn't get to finish it before we left!
Now this has got to be my fave of all, the "Happy Jojos" meal. I fell in love with Shakey's mojos before, but found them quite expensive. That's why I was so happy to see a similar dish at Handuraw Pizza Cafe. They call their "mojos", potato "jojos". It was so delish I hoarded them that night, along with the chili wings that came along with them.
Clearly from it's brand, Handuraw specializes on Pizza. Thus, we had to try thin-crust house special pizza out. It was plain when I first took a bite, which was probably because I was already full. The morning after (yes, we had to take a lot of our leftovers home because the tall shake took all the space from our stomaches), we heated the pizza and I found it so tasty and delish! The thin-crust made the bursting flavors of each ingredient stand out. I will absolutely buy this again!
For dessert, we let our taste buds enjoy the hot and creamy brownie ala mode. The brownie was sweet and had a very chocolate-y scent, but it didn't have a very soft (melt-like) texture which I have always preferred. I still loved it though, especially because I love Vanilla ice cream so much! 🙂
Handuraw Pizza Cafe
|  #23 cor Pres. Quirino and Pres. Magsaysay Streets, Villa Aurora, Brgy. Kasambagan 6000 Cebu City | (032) 416 8030 |
Facebook