Henry Hotel Review
Pros
Each room is so large & has a unique design!
Every corner is instagrammable!
Cons
A bit far from the city center!
WOULD YOU RECOMMEND IT? (YES / NO / IF THEY DO WORK ON THE 'CONS' SECTION)
YES YES YES YES YES! Everyone should stay here!
The Henry Hotel is a MUST-SEE! I just had to lay that down before anything else because I was really pleased with my stay there last week. I honestly have not been to any hotel as artistic and unique as The Henry, making my stay exactly like their promise – "Like No Other".
I first heard of The Henry Hotel when a fellow blogger posted a photo of it on Facebook. I didn't think it was in Cebu, as I have not heard of it as much as the other hotels here. But the photo he posted was so captivating I knew I had to visit it soon. Last Saturday, it was the perfect opportunity to have a "staycation".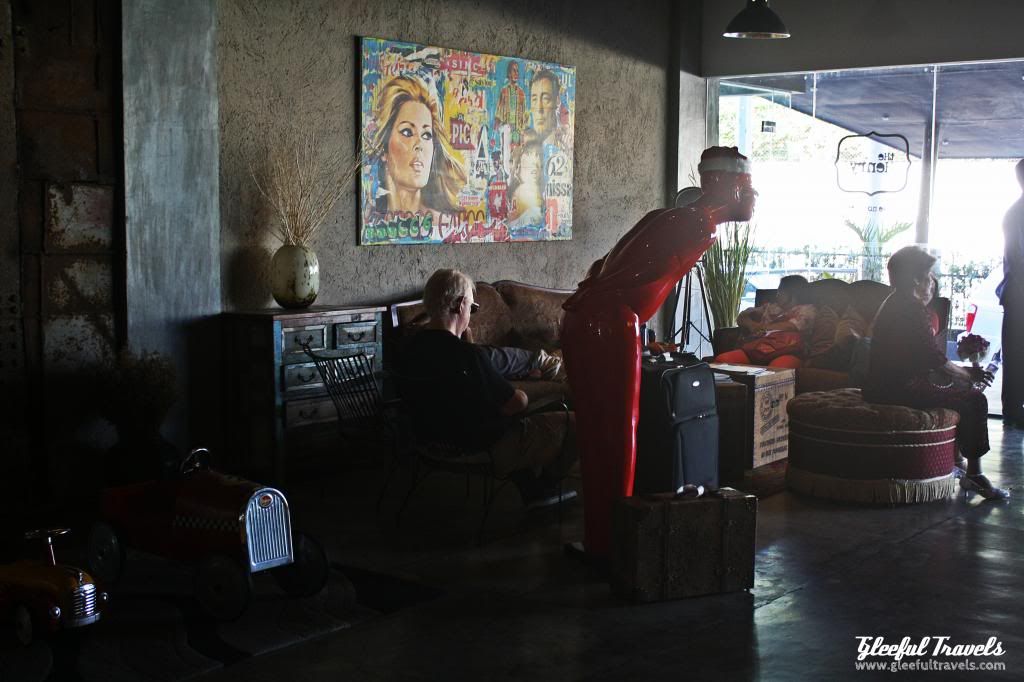 For a person who is very appreciative of art, I very much enjoyed checking the art at the lobby. As you enter, you are greeted by this adorable red man. One has to take a picture of him, because he is the perfect "Instagram model".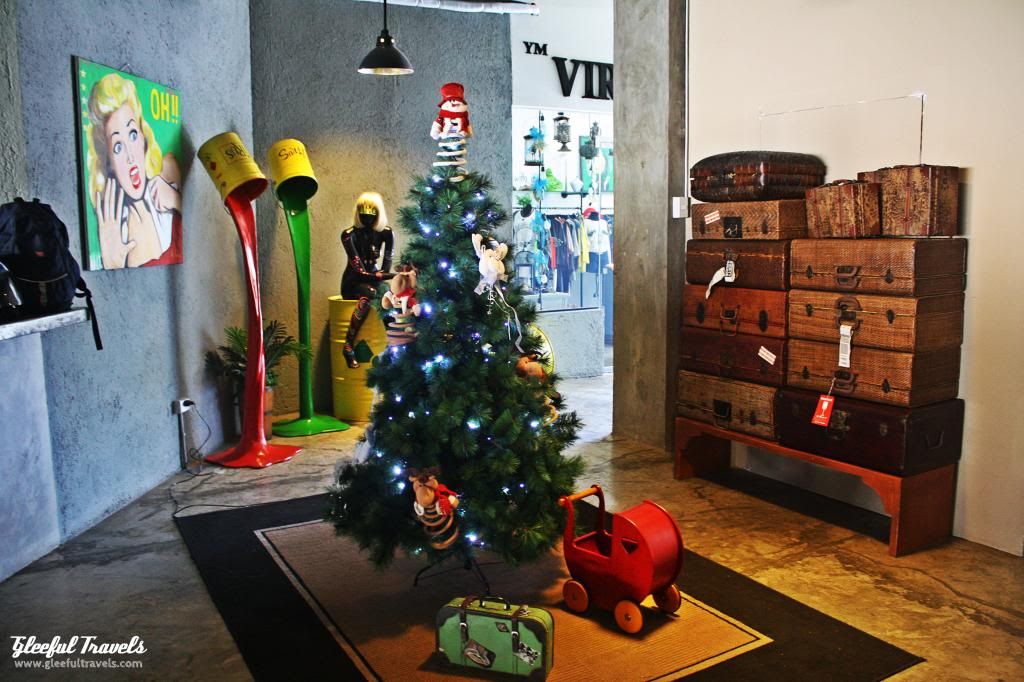 There is no dull moment in this hotel. Every corner is a work of art. The suitcases, paintings, among others give the hotel a vintage feel, making you feel like you've gone to another place or a distant time.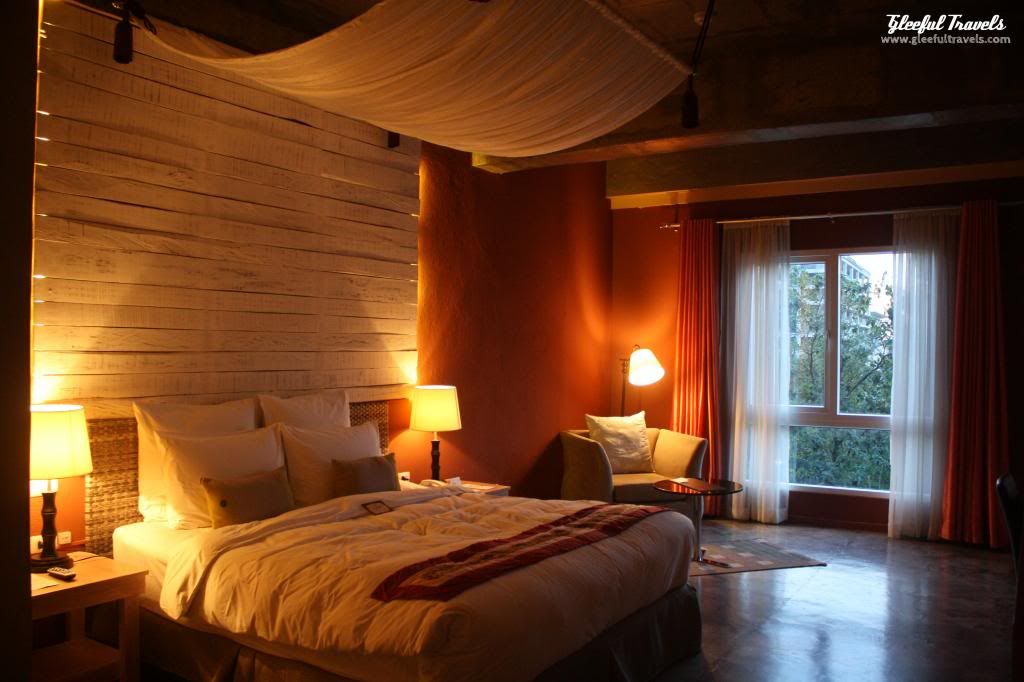 One word: Honeymoon. Yep, you thought it right! When I opened the door and entered the room, I told myself, "Wow! Lovers would dig this!" Well, lovers and all those who just want to feel relaxed like me and my blog partner/photographer Princess will surely enjoy this room. It's huge, given that it's the smallest size in the hotel. It's 36 square meters, by the way!
We checked in at around 6pm so it was already quite dark. The colors of the sunset rose the romantic vibe in the room. Quick side story: We rode a motorcycle on our way there and got into a very minor accident in their parking lot. I had bruises on my knees, to which the front desk lady attended immediately. She was kind enough to lend me their first aid kit. Way to go on going the extra mile for me! 🙂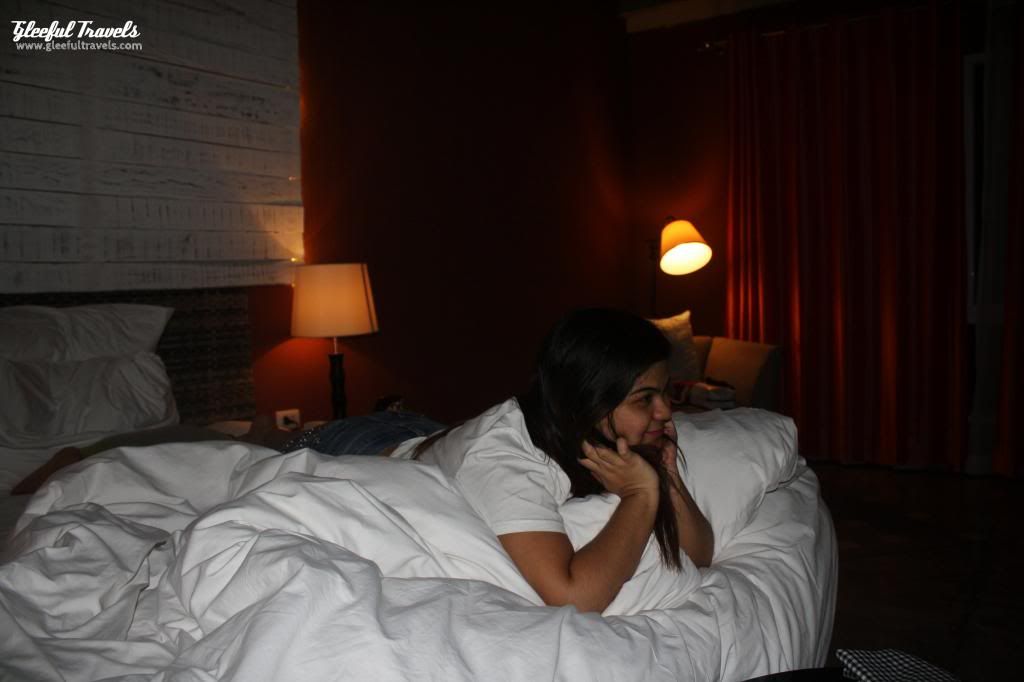 Our room had a mini ref and a 32 inch Led cable TV. I turned the TV on so I have background sound as I browsed through my iPhone. Yes, I am a total geek. Good thing their wifi was also fast!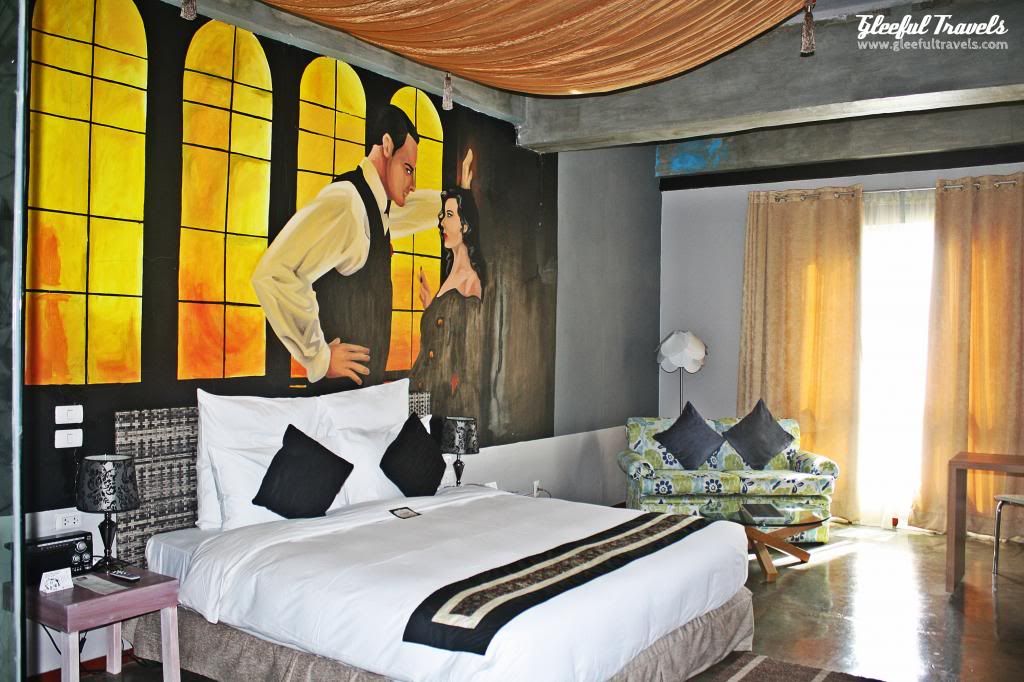 And oh, did I mention that no two rooms in this hotel are exactly alike? So even if you had already visited here before, your second visit would be a new surprise and experience. I was able to take a peek to another room before I checked out and this is how it looks. Cool, right?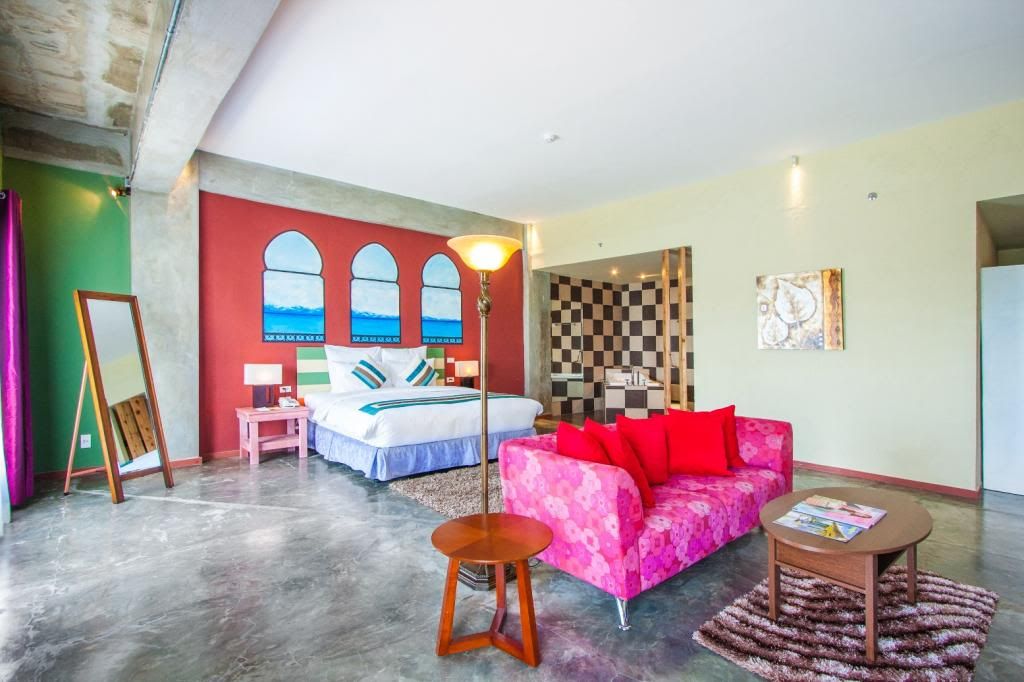 This is the hotel's biggest room (XXL). It's so spacious and artsy! Fellow bloggers Kryz Uy and Camille Co have stayed here before and they both enjoyed their stay. (Photo from Agoda.com)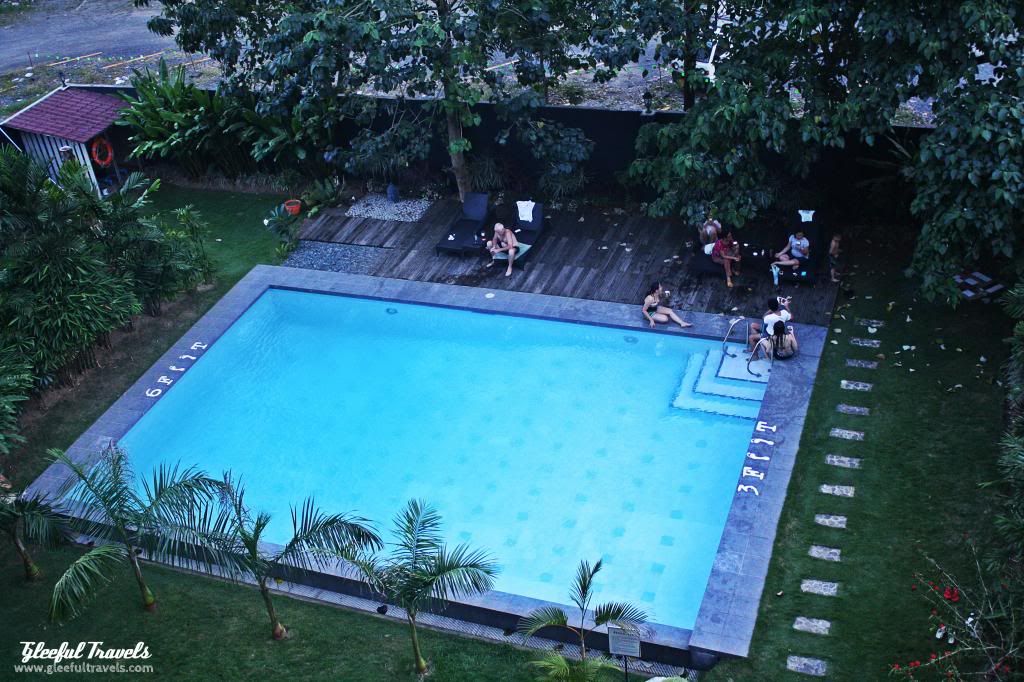 A staycation won't be complete without some swimming. For those of you who did not know, I have a very sensitive skin. Every time I submerge or go near a beach, I end up with a lot of rashes which will make me regret caving in to the temptation of the waves in the first place.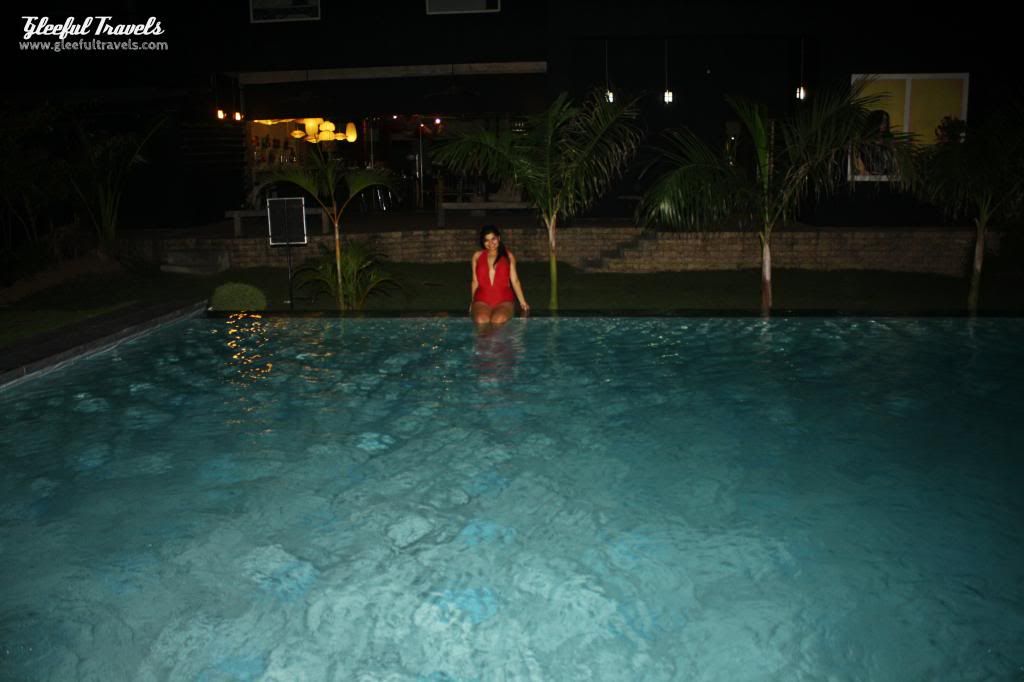 And that's why I'm glad The Henry Hotel's pool is clean! The pool is available until 7pm, but you can request to use it even after the cut-off time as long as you inform the front desk. We really enjoyed swimming that night because we had the whole pool for ourselves. (Please excuse my fats! Tee hee.)
I stayed in a lot of hotels as I travel from Luzon to Visayas, and sometimes, I feel bad when the hotel does not live up to what they advertise. I am glad The Henry Hotel is not the same. I really had a great time, and the staff have taken care of us more than I ever expected them too.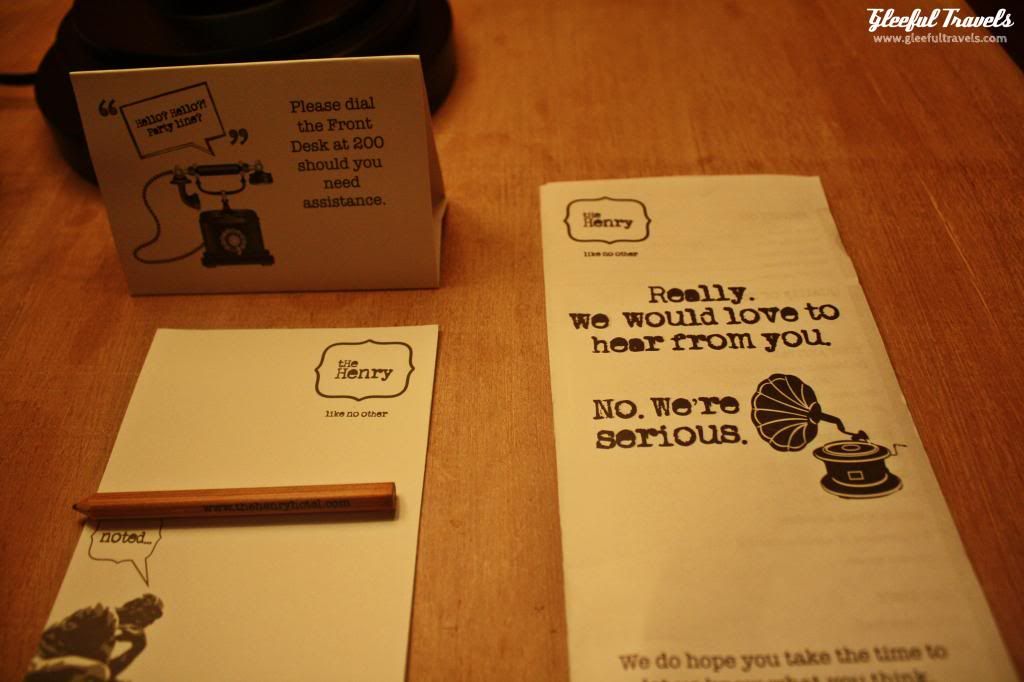 I guess I do not need to elaborate what I wrote here. Instead, I want to thank The Henry Hotel for making my staycation worthwhile. I will definetely be back, hopefully with my family next time! 🙂
The Henry Hotel (Like No Other) | One Paseo, Ma. Luisa Entrance Road, Banilad, Cebu City 6000 | +63 32 520 8877 | Facebook Page | www.thehenryhotel.com | reservations@thehenryhotel.com