Quest Hotel Review
Pros
This hotel looks and smells very elegant!
Their room service was so delicious!
Cons
The rooms were a bit small.
WOULD YOU RECOMMEND IT? (YES / NO / IF THEY DO WORK ON THE 'CONS' SECTION)
YES!
I wanted to share my experience at The Quest Hotel, a hotel near Ayala Center Cebu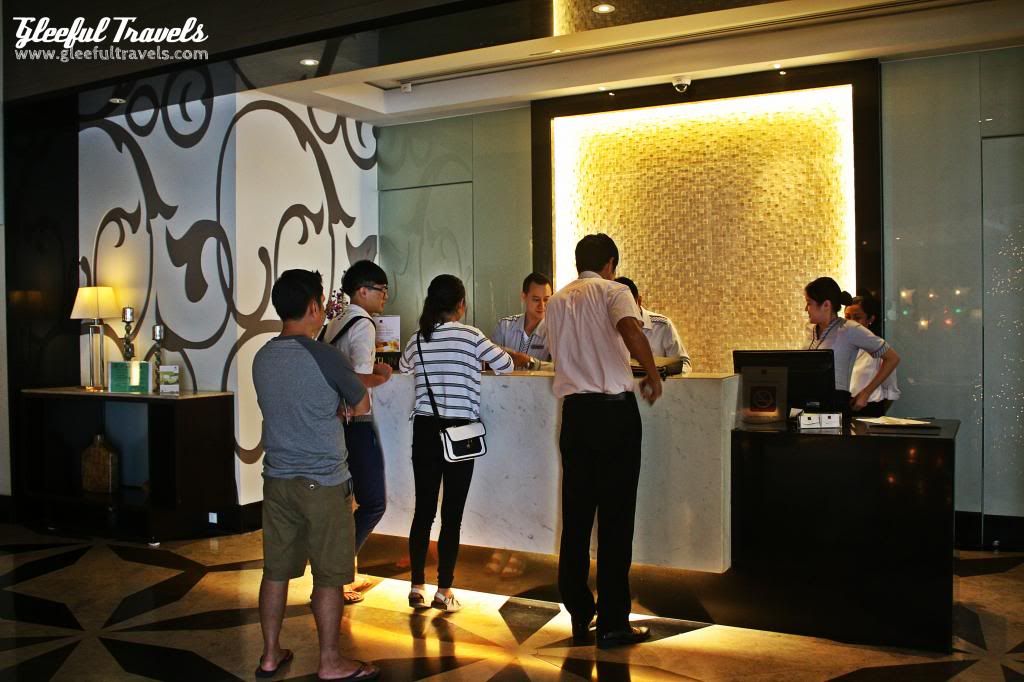 I checked in at around 4PM because I had errands to attend to around 2PM, which was their check in time. My friend and I were on a motorcycle and I wasn't sure I loved their parking space. You see, it was like a never-ending swirl, which made me dizzy. I did not totally hate it though because I thought of it as an adventure!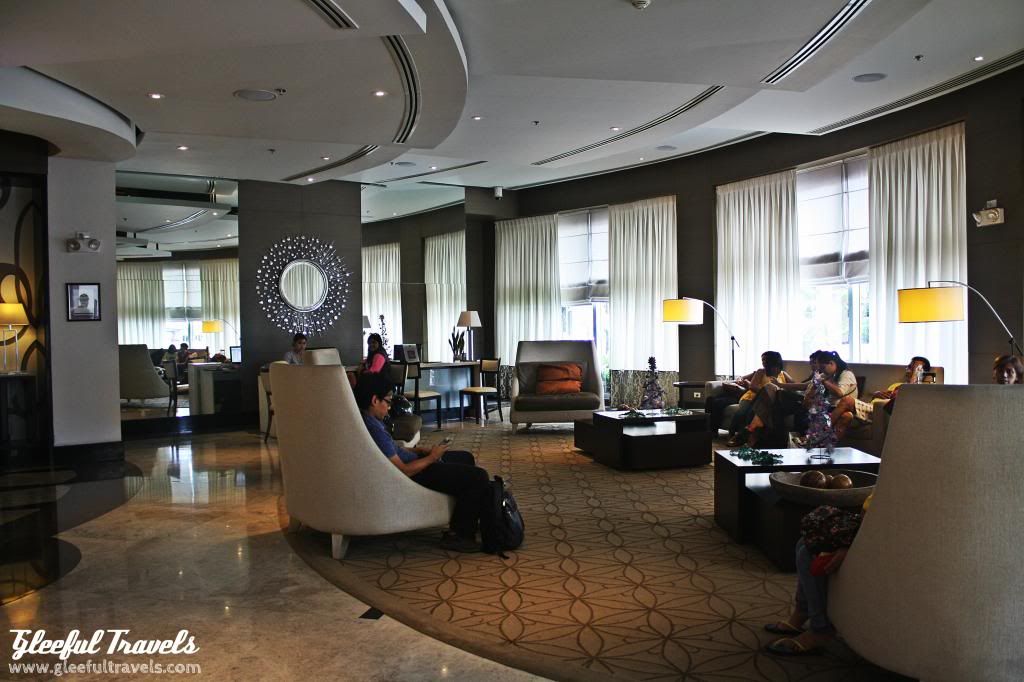 The waiting area was huge and sophisticated! I loved the design because it had a modern and clean vibe! The big chairs or sofas were perfect because my legs were tired from all the walking I did that day. I sat down while waiting for our room to be ready.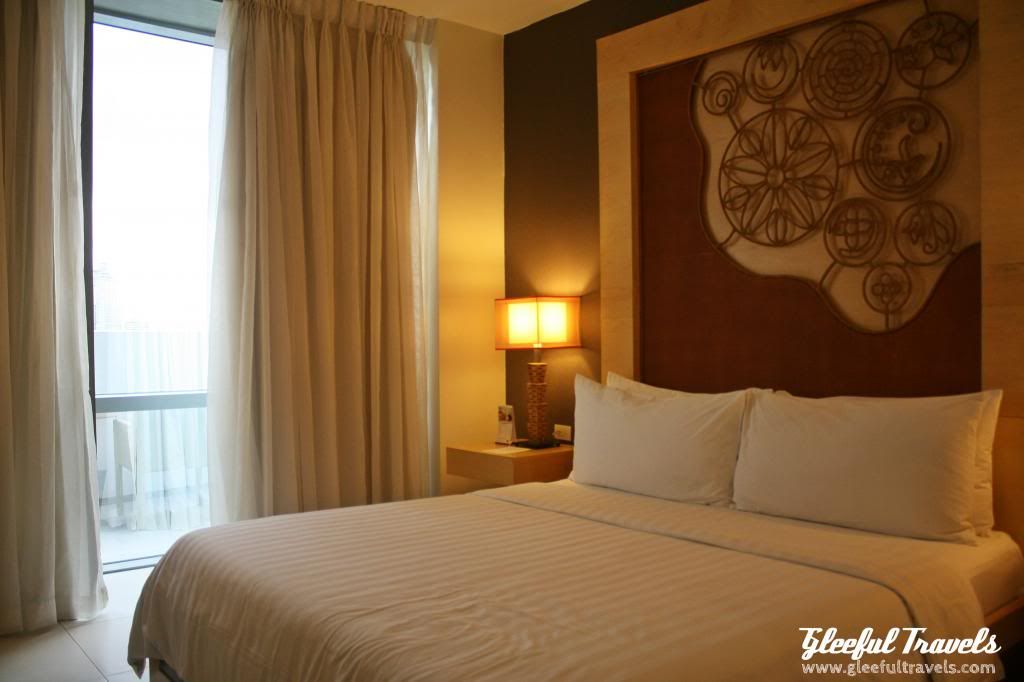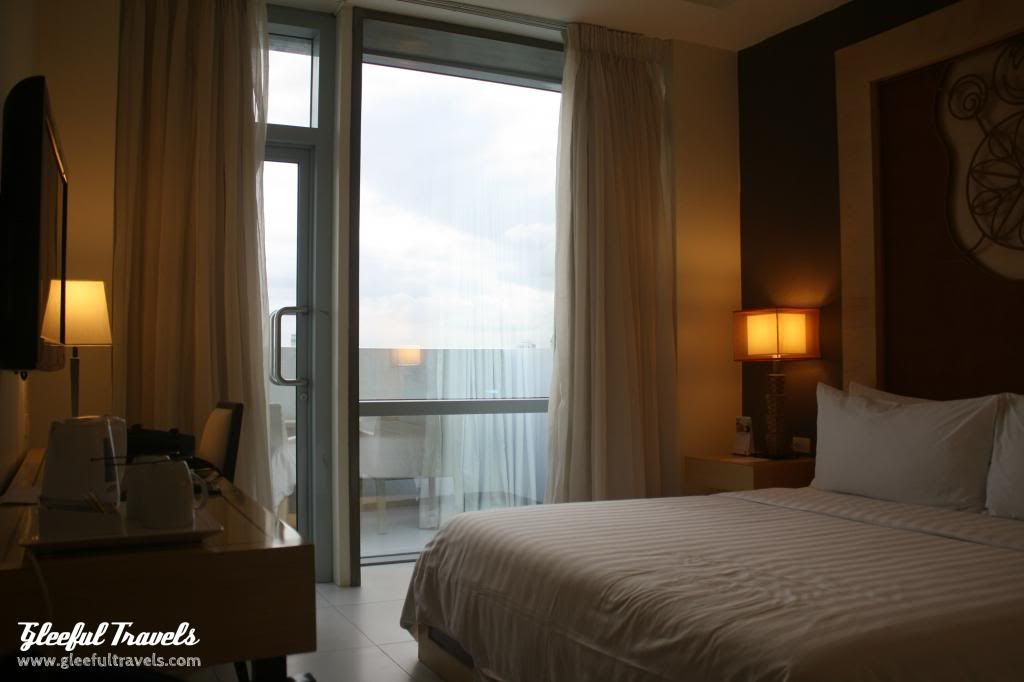 I was assigned a Premier Deluxe Room, one of the two kind of rooms which have a balcony! I was excited about the balcony, because as you all know, I love beautiful views! More on the room though, it was smaller than I pictured it out to be, but the queen-sized bed made my frustration disappear. It was the perfect kind of bed – not to soft, not hard-rock.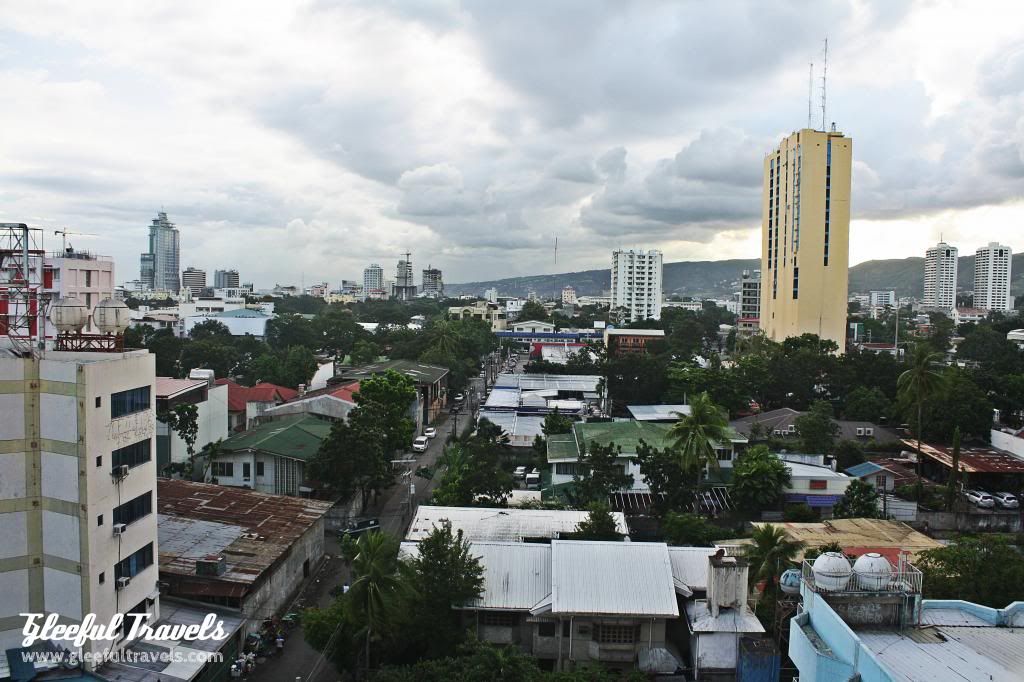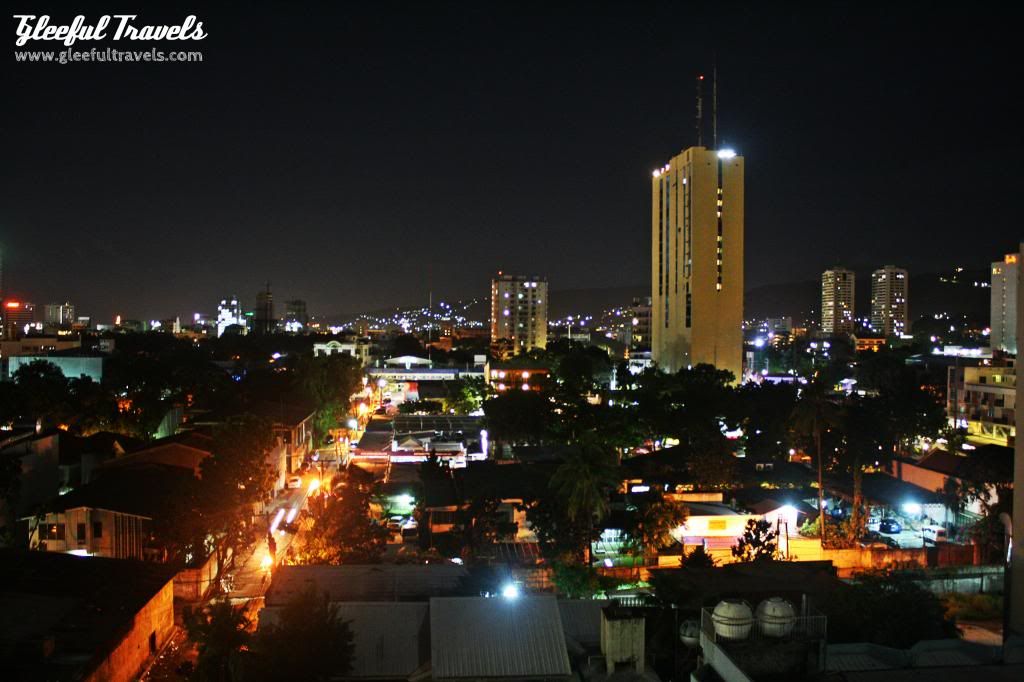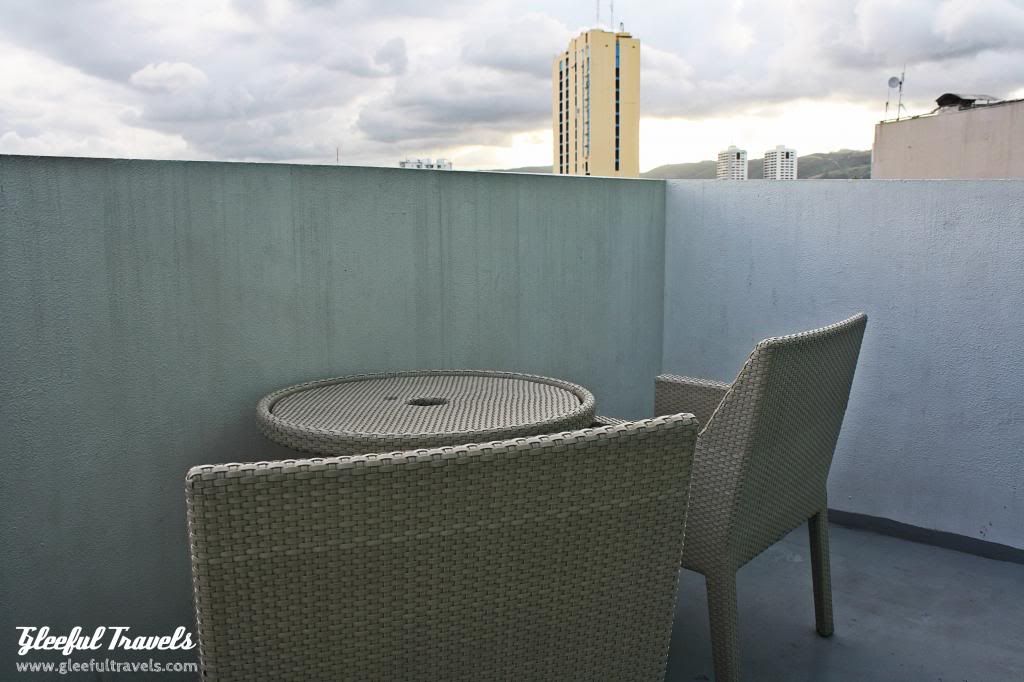 The view wasn't so pleasant when we arrived, but after I returned from my appointment at the mall, I gazed outside and saw a lot of lights. I'm obsessed with lights because they look like small, nearby stars! I wish the balcony had glass fences though, because the view can't be seen when sitting down. I guess for security reasons they opted otherwise, so I'd have to let that go.
The hotel also had other amenities like this cute water heater, but I didn't get to try them because I was so tired all I did was to sleep! I brought home the heart-shaped stirrer though because I thought it was so cute!
Another thing which I did not want to do that day was to swim. I had zero energy though the pool looked really inviting! After I had breakfast (a very sumptuous one, that is!), I immediately packed my stuff and slept until check-out time! But I'll make sure to do a quick dip when I check in here again!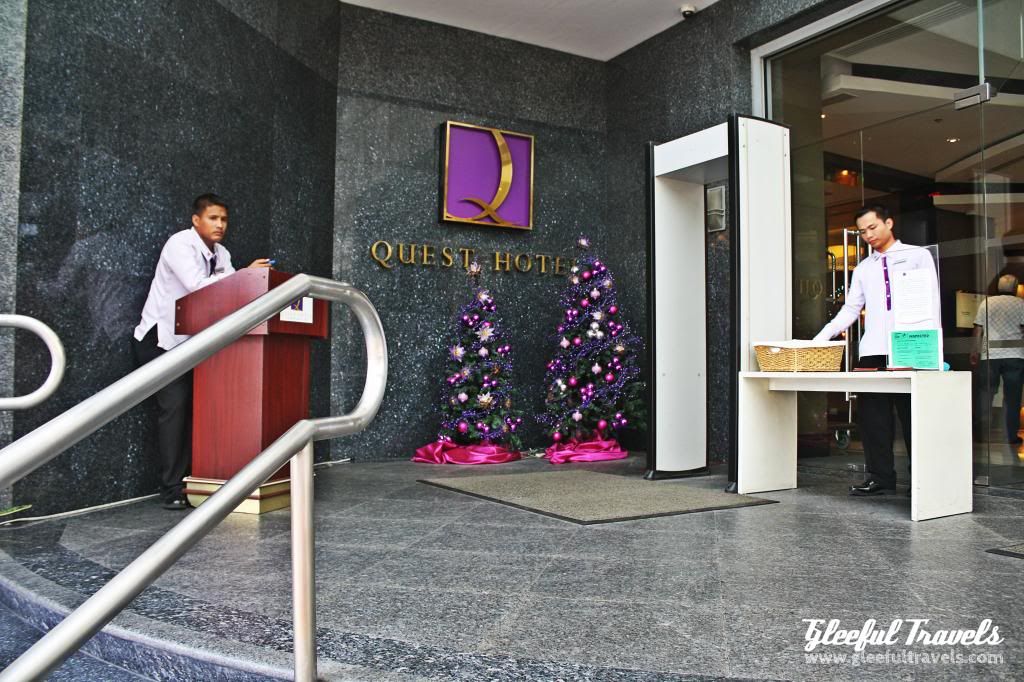 Perhaps the only thing which I didn't like about my stay there was that I was asked to make a mandatory deposit of P1000 or more or less, $25. This is in case I eat or drink something from the fridge. The concierge explained that it is refunded upon checking out, but for travelers, a thousand pesos is already a huge amount; it's enough to buy pasalubong and other stuff which one usually buys within the travel period, not after checking out.
Aside from that, I loved my stay and will definitely be recommending Quest Hotel to my friends!
Quest Hotel And Conference Center – Cebu
Archbishop Reyes Avenue, Cebu City, Philippines
t: +63 32 4025999
f: +63 32 4025986
e: CebuInfo@Quest-Hotels.Com