How would you like to be one with nature? My visit to The Forest Camp Mountain Resort together with my family and relatives last month gave me a refreshing time away from all the crazy stuff in the city!
I was greeted by these two monkeys (not fond of them so can't call them adorbs) upon arriving the resort. I remember visiting this place a few years back, but I don't recall it to be as huge as it is now.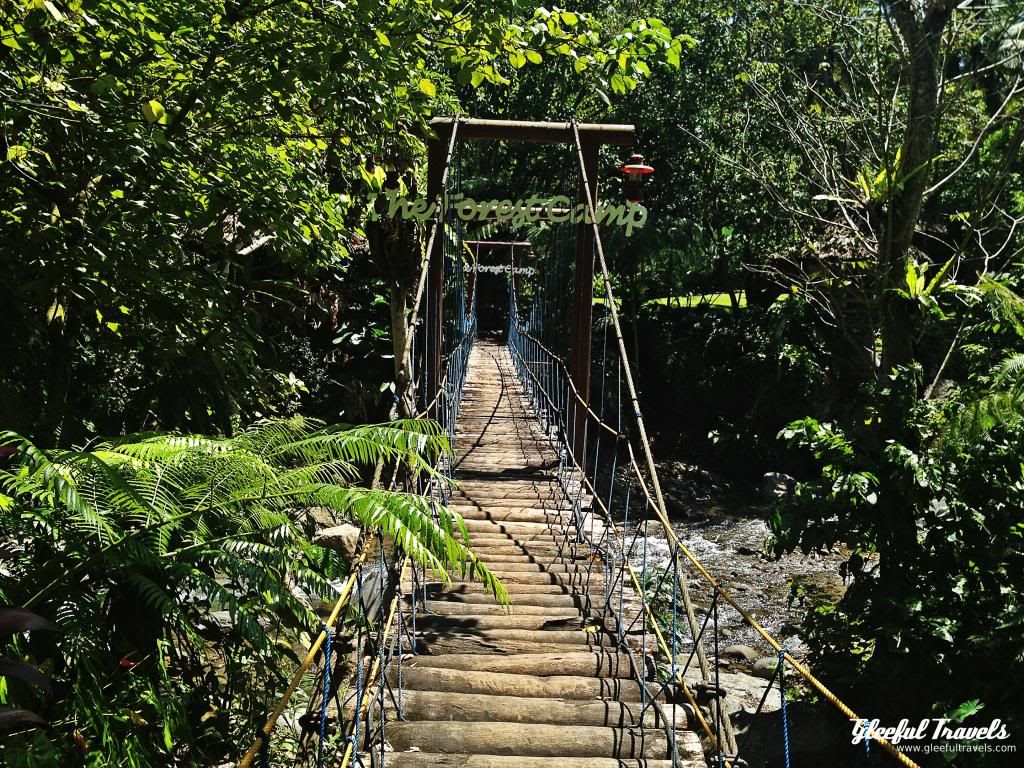 After about two meters from the entrance, you will see this hanging bridge. Those who want to rent a room/hut and stay overnight would have to pass through this since the rooms/huts are on the other side of the river. Unsure about this though, we didn't intend to stay there long and I didn't bother asking because the fresh-water swimming pools already caught my attention.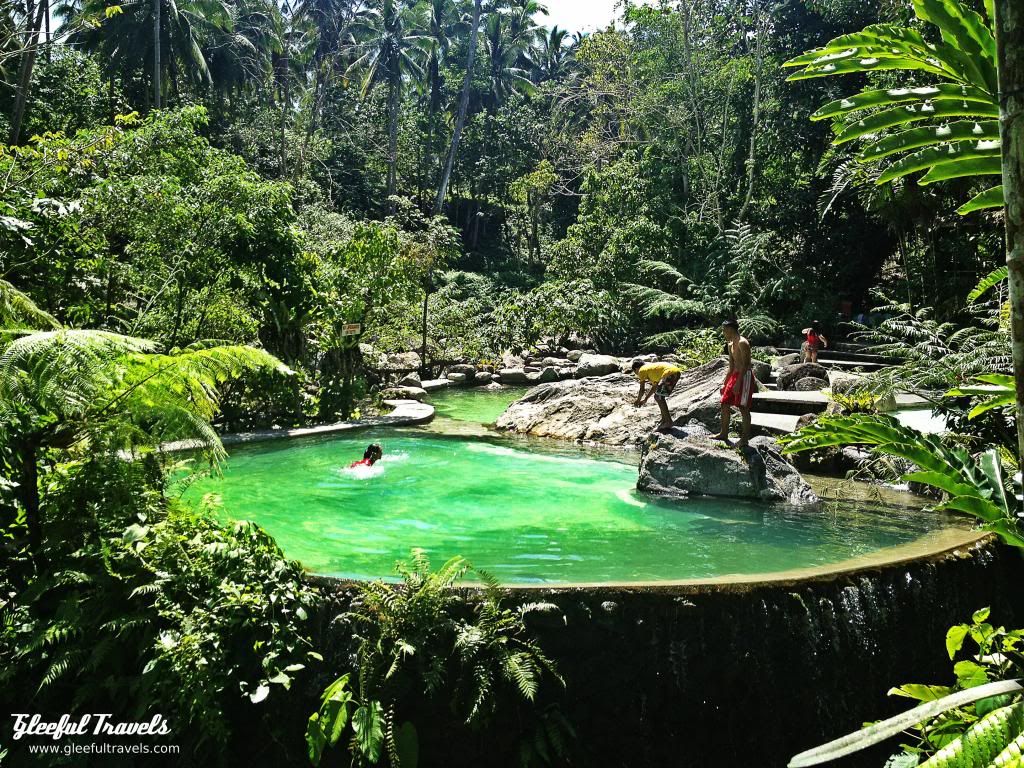 I swear this photo does not give any justice to the enchanting beauty of the place. The pool was so inviting I had a difficult time convincing myself that it was best not to bring any swimming clothes. If only I wasn't so sleepy and tired that day, I would have been the first to dive in!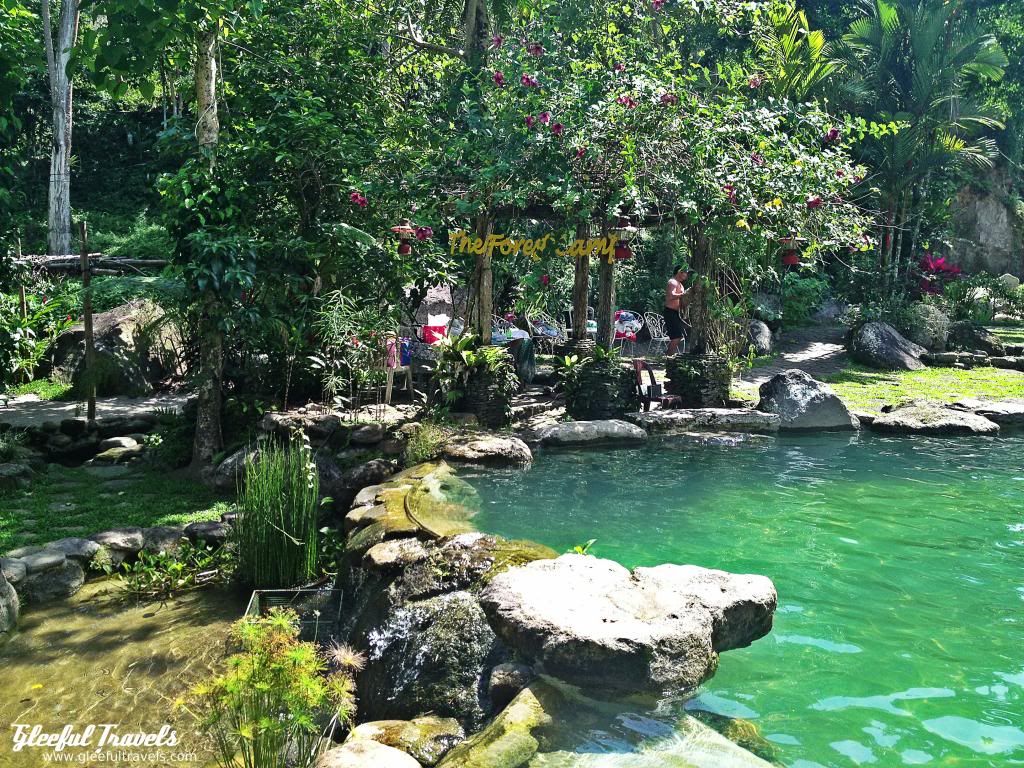 I found out just today that you can also do fishing in the river, although you may have to pay for the fishes that you catch. They also had zip line activities but the tiredness in me overpowered the excitement!
We rented the largest cottage they had since there were around 20 of us. They told us that we no longer had to pay the entrance fee of P80 or $2 per adult if we took it and so we did and paid around P2000 or $50 for the cottage instead. Though they have a restaurant, we decided to bring our leftover food from our party the night before to save. 😉
I wish we stayed there longer and that I had much rest that day to get most out of my visit. But that's okay, on my next visit I'll make sure I have ample time to relax at The Forest Camp Mountain Resort again.
The Forest Camp Mountain Resort | Valencia, Negros Oriental | (035) 423-4017; 0917-271-1806 |  forestcamp@gmail.com
Note: I was not given any compensation to do this post. All opinion expressed in this post are solely my own. The resources I used to get to this place are from my own pocket. Thank you. 🙂